Join the Robert F. Kennedy Young Leaders & the UN Youth Envoy's Not Too Young To Run campaign for an evening of lively discussion featuring young people engaged in local politics! They'll be speaking on the importance of civic engagement, the unique power that millennials bring to our democracy, and what it takes to dive in and get involved!
Date and time
Wed, April 5, 2017
7:00 PM – 9:00 PM EDT
Location
Wall Street Plaza
88 Pine Street
Suite 801
New York City, NY 10005
Panelists include:
PIERRE GOODING, candidate for New York City Council
MELISSA JANE KRONFELD, candidate for New York City Council
JOSH THOMPSON, former candidate for New York City Mayor & Senior Advisor to Mayoral Candidate Paul Massey
Moderated by: LINARA DAVIDSON, a rising star in NYC government and national campaign management.
The call for a new generation of leadership is louder than ever. It's time we answer it. Join us!
Drinks & snacks provided.
See you there!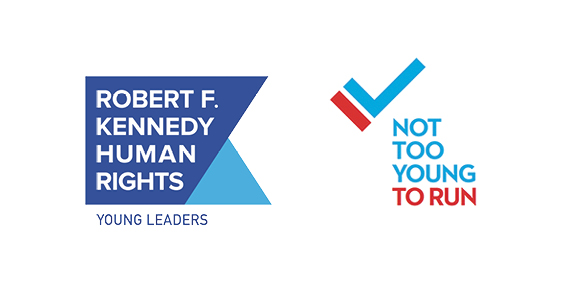 Robert F. Kennedy Human Rights Young Leaders is a diverse community of young professionals who share a commitment to effecting change in creative and meaningful ways.
The Not Too Young to Run campaign is an open source campaign that advocates for young people's rights to run for elected office–we believe that if you're old enough to vote, you're old enough to run!